In the early 1990s, John DeCamp wrote
The Franklin Cover-Up: Child Abuse, Satanism, and Murder in Nebraska
, which detailed a pedophile ring used to service and blackmail politicians and other elites, engage in Satanic rituals, and other illegal, disgusting behavior.
This pedophile ring was centered in my hometown of
Omaha, Nebraska
, but was linked to politicians and other high-profile individuals all across the country, even in the White House.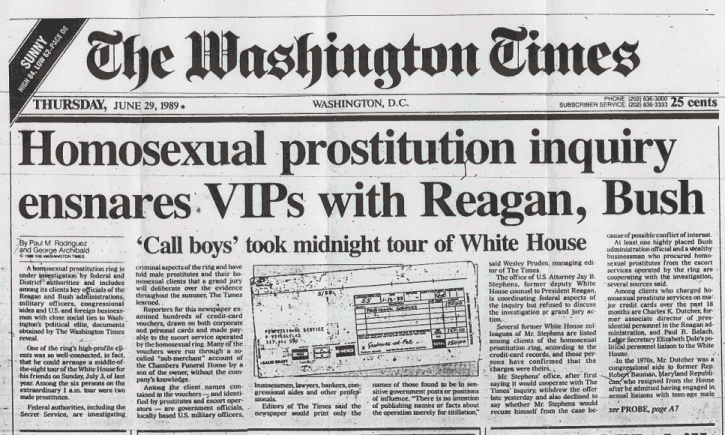 How prevalent is Occult ritual child abuse, Satanism, and pedophilia? These operations are often very well organized, involving elements of the government, police, judicial system, and other elites and (supposedly) respected members of the community, like teachers. Many participants, especially the high level ones, in these disgusting activities seem to be protected by the media and law enforcement agencies.
Police rearrested nine people involved in a well-known Jerusalem Breslov cult suspected of sexual and emotional abuse of cult members, after the head of the cult attempted to interfere with the investigation by hiding some of the state's witnesses, police said Monday.

Four of the men were ordered held in remand by the Jerusalem Magistrate's Court Monday, and five more suspects will be remanded on Tuesday. The four men were remanded for five days while police continue their investigation. They are suspected of harassment of witnesses and intention to commit a crime, in addition to multiple counts of sexual abuse, child abuse, slavery, rape and imprisonment from their treatment of the women and children.
In Los Angeles, two teachers
have recently been arrested
for child sexual abuse:
A second teacher has been arrested at a Los Angeles school after a fellow staff member was charged with taking bondage-style photographs of children.

Martin Springer, 49, is suspected of sexually abusing young children at the Miramonte elementary school over the past three years.

The arrest, on Friday, comes four days after teacher Mark Berndt was charged with committing lewd acts on 23 children at the same school.

Captain Mike Parker of the Los Angeles county sheriffs said the two cases were not thought to be connected. Springer was being held on $2m (£1.27m) bail.

Berndt, who worked at the school for 32 years, was charged with committing lewd acts on 23 children, aged 6 to 10, between 2005 and 2010. It is alleged he photographed and sexually abused the children while they were blindfolded.
Same story, again and again. Check out Jeff Rense's interview with Linda Stone for more information regarding Satanic ritual abuse and Linda's personal experience with it: