I'll be hosting a presentation and discussion next Saturday, March 3rd, at
Cafe Libertalia
, located in the Hillcrest neighborhood of San Diego, California. The
event description
is below.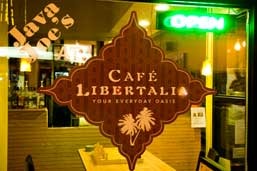 9/11: the Mossad connection


Description: The official government conspiracy theory explaining the events of 9/11 have been thoroughly debunked by engineers, architects, scientists, pilots, veterans, professors, and other researchers. If the official conspiracy theory is false, who was really behind the events of 9/11? This presentation will analyze who was arrested on 9/11, the key individuals in the Bush administration and their connections, and other factors which suggest an Israeli connection to the events of 9/11. Join us for a discussion following the presentation!

Hosted by John Friend
Date: Saturday, March 3, 2012
Time: 5:00pm-7:00pm
What do the Jewish supremacists ruling the world fear most? An excerpt from
Protocol #5: Despotism and Modern Progress
:
There is nothing more dangerous than personal initiative: if it has genius behind it, such initiative can do more harm than can be done by millions of people among whom we have sown discord.
It's time we all take personal initiative to expose and put an end to the
Jew World Order
. Hope to see you there!